Dr. Gainan is certified by the FMCSA (Federal Motor Carrier Safety Administration)
(330) 629-9476
6960 Market St. Suite 1 Boardman, Ohio 44512
Also performing Dot Drug testing
Reasonably priced, many times same day appointments are available.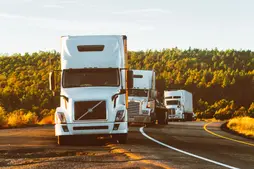 DOT Medical Exam are for determining a driver's physical qualifications to operate a commercial motor vehicle (CMV) in interstate commerce according to government requirements.
Upon completing, and successfully passing your exam, you will be presented with a Medical Examiner's Certificate, which you have to carry with your license.
This certificate is valid for two years unless you have a medical condition that doesn't prevent driving but does need frequent monitoring.
For further information, visit the DOT Medical Exam site: www.teamcme.com
Dr. Phil Gainan is certified to perform the DOT, CDL physical exam in his office in Boardman, Ohio. Boardman is a suburb of Youngstown, Ohio in Mahoning county.
The price is very competitively priced. Call for details.
Just call for an appointment. Same day appointments are possible. Our friendly, courteous staff will work with drivers to get you certified. https://nationalregistry.fmcsa.dot.gov/NRPublicUI/home.seam
https://dmv.com/oh/ohio/dot-physicals
What are the DOT medical or physical requirements?
The medical examiner will go over the checklist with you during your physical exam.
We've compiled a shortened version from FMCSA Rules and Regulations below but you can click here for more detailed information.
Does the DOT physical require a drug test?
Drug tests are not part of the physical exam but your company might request to have drug and alcohol testing done while you are being examined. Drug and alcohol testing are additional charges.
What drugs are tested for, if a drug test is needed?
The 5 Panel drug test analyzes urine for the following:
Cannabis (THC metabolite)
Amphetamines
Cocaine
Opiates (including heroin or prescriptions)
Phencyclidine (PCP)
Why do I need to have a urine test?
This test is a kidney screen, testing for sugar and protein. It's used to screen for any medical issues that might be affecting your kidneys like diabetes or high blood pressure.
May I obtain a copy of my DOT physical form?
Yes. We will give you 2 copies. One for you and one for your company. If you need us to, we can fax the DOT form to your company. The examining doctor also keeps a copy of the form for our records.
Can the DOT medical card be laminated?
Yes. We will laminate your medical card for you.
How long is the DOT medical card good for?
A DOT medical card is good for two years, providing you have no restrictions. High blood pressure, using high blood pressure medication, and/or taking medication for diabetes may restrict the medical card to one year.
How many 3-month DOT medical cards can you have?
You can only have one. At the end of the three months, you are expected to have resolved the issue, if possible.
How much does a DOT physical cost without insurance?
Payment for our DOT Physical service is $80.00. Payment options are credit card, cash, T-check, Com-check, or pre-authorized company account.
Can overweight truck drivers pass the DOT physical?
It isn't being overweight which is a problem but it is the medical conditions that being overweight can lead to. Heart disease, kidney disease, and high blood pressure may affect your ability to safely drive a commercial vehicle.
What are the blood pressure requirements?
Medical guidelines according to the Federal Motor Carrier Safety Regulations (FMCSRs):
Note: Employers may have more stringent medical requirements.
A BP of less than 140 systolic and less than 90 diastolic may be medically certified to drive for a two-year period.
A driver with a BP of 140 – 159 systolic and /or a BP of 90-99 diastolic, has stage 1 hypertension. You can be medically certified to drive for a one-year period. Certifications will need to be done annually afterward and should be at or less than 140/90.
A driver with a BP of 160-179 systolic and/or a BP of 100-109 diastolic, has stage 2 hypertension. The driver will be given a one-time certification for three months to give them a chance to reduce his or her blood pressure to less than or equal to 140/90. If treatment is successful and the driver demonstrates a BP value of 140/90 or less, they may be re-certified for one year from the date of the initial exam. The driver would be certified annually from then on.
A driver with a BP at or greater than 180 systolic and/or 110 diastolic has stage 3 hypertension and would be disqualified. The driver will not be qualified until blood pressure is reduced to equal to or less than 140/90 and treatment is successful. The driver will then be certified for 6 months and biannually (every 6 months) afterward if at recheck BP is equal to or less than 140/90.
What are the vision requirements?
The driver should have visual acuity of a minimum of 20/40 in each eye. which means that with or without corrective lenses you need to be able to see 20/40 or higher, with each eye on an individual basis, as well as together. Your field of vision has to be a minimum of seventy degrees horizontally, and you need to recognize the traffic light colours of red, green and yellow.
What would cause me to fail the physical?
The biggest issue we have a tendency to see is high blood pressure. Another big issue is uncontrolled sugar within the urine. Any condition which may cause a loss of ability to control, operate, or drive a commercial vehicle safely like poor vision, insulin-controlled diabetes, high blood pressure (more than 180/110), loss or impairment of limbs, heart disease, respiratory dysfunction, epilepsy or seizure disorders, psychiatric disorders, use of certain drugs or alcoholism.
What if the drug screen is positive?
If the drug test is positive for one or more of the drugs on the 5-panel drug test, then you'll be contacted personally by the examiner. they'll interview the driver to ascertain out if there's a suitable explanation for the positive test. If the driver provides proof of a suitable explanatory reason, a test is performed for every drug indicated using gas chromatography/mass spectrum analysis (GC/MS) analysis.If the examiner determines that it's, in fact, a legitimate medical use of the prohibited drug, the drug test result will be reported as negative to the employer. Otherwise, the drug test is reported as positive.
Do I need a medical card if I'm a local driver?
We'll answer this question because it pertains to the state of Ohio, as we're located in Boardman, Ohio. For different states please consult with the motor carrier division of your state. In summary, a driver qualifies under DOT, and should carry a valid medical card, if driving a commercial vehicle that:
Has a gross vehicle weight / gross combination weight of 10,001 pounds +
Is designed or used to transport over eight persons for financial remuneration.
Is designed or used to transport over fifteen persons, not for financial remuneration.
Is used in transporting hazardous material of any kind.
Servicing Youngstown,Boardman, Mahoning County,Columbiania County, in Ohio