Our Practitioners
Chiropractor Phil Gainan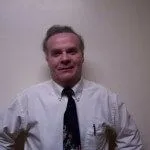 Dr. Gainan has always had a personal desire to help people through natural healing. He believes in Chiropractic Care because it treats the underlying problems rather than the symptoms. His soft-spoken demeanor and gentle hands put patients immediately at ease.
Dr. Gainan holds a Bachelor of Science from Youngstown State University, and a Doctorate of Chiropractic from the Los Angeles College of Chiropractic (LACC). He is certified in the use of Low Level Laser Therapy and the Graston Technique.
Certified Graston technichians (GT) use the Graston Technique for overuse injuries. The Graston Technique consists of instruments that treat soft tissue lesions with the depth, pressure, and specificity necessary to affect the area of pain. This technique is great for tendonitis, sprains/strains, plantar fascitis, shin splints, and rotator cuffs.
Dr. Phil is certified to perform the DOT CDL physical exams. The FMCSA has made it mandatory for all physicians to be certified to give this exam.
Dr. Gainan is a member of the Ohio State Chiropractic Association, the Eastern Ohio Chiropractic Society, and the Mahoning Valley Leads Network Group.
On a personal note, Dr. Gainan is married and resides in Boardman, Ohio. He and his wife, Shari have two sons, Zack and Michael.
Massage Therapist Shari Gainan
Shari has been a licensed Massage Therapist since 2002. Always with a cheerful "hello", she makes sure all her patients are well taken care of.
Shari has been relieving the pain and discomfort of her patients for many years. She and Dr. Gainan are a great team, and the patients really benefit from that team approach to healing.
Our Practice
Same Day Appointments
We are proud to provide a state-of-the-art facility for the highest quality chiropractic care available. It is one of our top priorities to protect the well-being of our valued patients. We are confident that you will feel right at home in our office as we welcome all patients as if they were family.
Appointments
If you would like to make an appointment, please contact our office by phone or email. Our office facilitates communications and emergency calls and appointments are available and welcome, especially for new patients seeking help.
Financial
We will be more than happy to submit all insurance forms for you and help you recover the most from your benefits. We will do everything we can to help you afford the treatment you need and want. Forms of payment accepted by the office are check, cash, or any major credit card.
Cancellation
If you are unable to keep an appointment, we ask that you kindly provide us with at least 24 hours notice. We ask for this advance notice so that we can offer this appointment to another patient. A fee may be charged if a patient does not show up for an appointment without sufficient notice.
We would like to take this opportunity to thank you for choosing our practice for your chiropractic care.